Hands-On Workshops zu Digital Healthcare, Vorträge von ExpertInnen und kurze Projekt-Pitches. Bei dem build.well.being Networking-Treffen beleuchten wir, was wirklich hinter dem Schlagwort "Digitalisierung der Gesundheits-Technologie" steckt.
Anstatt theoretisch über Möglichkeiten zu reden, geht es um konkrete Prototypen und Projekte. Was kann Machine Learning aus 124,000 PatientInnen-Daten in Bezug auf HIV herausfinden? Wie kann Augmented Reality mit Google ARCore unseren Kindern mehr über das menschliche Herz beibringen? Welchen Beitrag können smarte Lautsprecher für die Rehabilitation nach einer Therapie liefern?
build.well.being 2019
Agenda – Morning Digital Healthcare Workshops
Workshop #1 Augmenting motor rehabilitation – Application of motion capturing, virtual reality & 3D ultrasound imaging in clinical practice
Brian Horsak (AT), Senior Researcher and Co-Lead Center for Digital Health Innovation, St. Pölten UAS & Mark Simonlehner (AT), Researcher Department of Health, St. Pölten UAS
This workshop will give a brief overview and insight into emerging technologies in motor rehabilitation and will allow attendees to practically put these to test. Motion Capturing: to evaluate movement disorders three-dimensional (3D) motion capturing techniques represent the gold standard in neuro-orthopedic clinical practice. This technology allows to collect 3D quantitative information about the mechanics of the musculo-skeletal system. Virtual Reality: the combination of real-time motion capturing techniques and immersive virtual reality offers huge potential to move motor rehabilitation to the next level. Medical imaging: Simple 2D Ultrasound (US) imaging has been successfully used as a low-cost and non-invasive medical imaging tool to assist clinicians during their medical decision-making process. Recent advances in computer science and technology now allow to transform these simple 2D US images into 3D space by combing motion capturing techniques with simple US technology.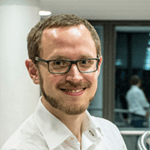 Workshop #2 Create engaging Healthcare Experiences with Augmented Reality – From Design to App Development
Andreas Jakl (AT), Senior Lecturer St. Pölten UAS & Anna Runefelt (SE/SVN), Founder of Nordic Art Initative & Healthcare visualization initiative Art with a Bigger purpose
Would you like to try hands-on how to create your first Augmented Reality app? In this session, you will see how easy it is to use 3D technologies and automated speech processing to explain healthcare-related topics. The session is defined for health professionals with little or no prior experience in app design, who would love to share their knowledge with new didactic methods.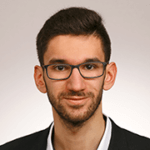 Workshop #3 (Medical) Text Mining
Markus Bertl (AT/EST), Student St. Pölten UAS, Senior Business Analyst at Unisys Austria & CTO of Diagnostic Match
Intelligent systems driven by machine learning and artificial intelligence are making entire enterprises smarter. This is creating a huge potential for industries, especially for the healthcare sector. Since 80% of business-generated information is still "dark" enterprises are left with very little visibility into what's happening in this vast pool of data. That's why this workshop focuses on giving an overview of how text mining and cognitive services can help to generate knowledge out of this data lake. We will explore IBM's Watson platform and the connected services for text mining in a hands-on workshop and an open round to discuss possible use cases.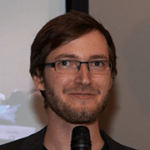 Workshop #4 HL7 FHIR for Beginners – Im Getting FHIRed up!
Oliver Krauss & Emmanuel Helm, both HL7 Austria Members and Senior Researchers at Upper Austria UAS Campus Hagenberg
In this workshop you will learn the latest HL7 data exchange standard in healthcare. FHIR – Fast Healthcare Interoperable Resources – and its RESTlike API with FHIR-resources offer numerous possibilities to build future-proof applications and interfaces. If possible please install a RESTful cient such as SoapUI, Postman or any other on your laptop.

Workshop #5 Telemedicine – Part I (Applications & Use Cases), Part II (Law and Ethics)
Anna E. Schmaus-Klughammer, Lecturer at Deggendorf Institute of Technology and CEO at Klughammer GmbH
Agenda – Afternoon Innovation Talks
14:00 Welcome Address & Moderation
Center for Digital Health Innovation, St. Pölten University of Applied Sciences, European Region Danube-Vltava and Zukunftsakademie Mostviertel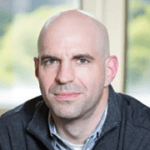 14:15 Keynote – Brian Anthony
Brian Anthony (US), Associate Director MIT.nano, Co-Director of the Medical Electronic Device Realization Center & Director, Master of Engineering in Manufacturing Program, Massachusetts Institute of Technology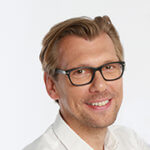 14:45 MedTech meets EdTech – The Rise of a Hidden Austrian Champion
Klaus Müller (AT/US), CEO of 123 Meducine and 123 Sonograpy
123meducine is the leading online-platform in medical education for ultrasound and echocardiography. The company produces film-quality educational content with hundreds of 5-star reviews from customers around the world. The team of 30 employees is lead by founder Dr. Thomas Binder, University Professor for Cardiology and Internal Medicine, and former Google-Manager DI Klaus Müller. 123meducine is working to extend its educational programs to other medical fields across to its more than 400,000 users based in over 200 countries. The vision of 123meducine is to make medical education increasingly accessible to international medical professionals and to strengthen and facilitate Austria's position in the growing market of medical e-learning.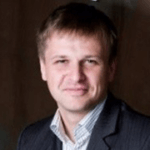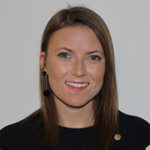 15:05 Algorithms and Decision Support Systems for Detecting Diseases and Indicators for HIV screening
Grete Kikas and Kristjan Krass (EST), Cofounder Diagnostic Match & Forbes 30 Under 30 Science & Healthcare Europe 2019
Grete Kikas founded Diagnostic Match, to come up with a better way to identify patients who are at risk for contracting HIV. They do this with an algorithm that analyzes patients' health data and looks for HIV indicator diseases that shows doctors, which patients are in the risk group and need testing. They are currently leading the first Estonian HIV risk group based clinical research study in cooperation with 12 public health organizations and includes more than 124,000 patients. Kristjan Krass has a pharmaceutical background and moved into healthcare and IT.
15:20 Break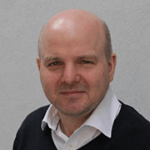 15:35 Challenges in the Development of a Feeling Prosthesis
Rainer Schultheis, CEO, Saphenus Medical Technology
15:50 Students Pitch Presentations (40min)
Students pitch presentations from the the European Region Danube-Vltava & St. Pölten University of Applied Sciences Showreel
PAR®OT: Call Me By Your Need – A healthcare professional calling system which reduces noise, stress and alarm fatigue
Alexander Mantler, Monika Dumanic
+ Team: Alexander Vollmer, Stefan Noestlinger, Stephan Pokorny, Julia Puerstinger and Markus Schimanko
After sparking the idea of improving the conventional nurse call button in hospitals, we developed a prototype of a smart and affordable nurse call system.
Imagine being a patient in a hospital with only one option to express your needs.A single button to push that activates an alarm.
There is no information attached to that alarm.
Your request is not specified nor triaged.
Every alarm must be handled as an emergency.This is where PAR®OT comes into play. A web browser-based application to handle your individual request. Are you in pain, thirsty, or do you simply need assistance to go to the bathroom? Just use PAR®OT to let your healthcare professional know. No shrill alarms, no unnecessary disturbances. Your healthcare professional gets notified about your request and may respond instantly. The additional information to the request helps to improve the daily routine and promotes your health and necessities. Additionally, every request is documented and traceable.
Dr. BellyWell: keep your belly well – How we plan to achieve adequate support in the pre- and postoperative care of gastric bypass patients
Janina Gonaus, Christoph Kamp
+ Team: Annika Ullrich, Rene Kainz and Simon StroehleDr. BellyWell is an application which utilizes a voice activated speech interface (Amazon Alexa). Natural language processing assists patients before and after receiving gastric bypass surgery. The focus is on giving those patients valuable information before their scheduled intervention and to primarily support their recovery after the surgery. Dr. BellyWell monitors the users' progress, reacts accordingly and informs the user to change his or her eating behavior. Or in extreme cases, gives advice to the user to contact his or her physician.Additionally to gastric bypass patients, there are further groups who can benefit from using Dr. Bellywell. Doctors, therapists and insurance groups will be able to profit from adequate care of gastric bypass patients.
FallTec: Using a Wearable Sensor to Reduce Fall Risk for Patients with Dementia
David Kollmitzer, Elias Matousek
+ Team: Isabel Kächele, Philipp Köcher and Jürgen MaurederFalls of elderly people represent a major healthcare problem. Many fall detection systems are already available, but there is a lack of systems which focus on prevention. The primary goal of FallTec is to prevent patients with dementia from falling by monitoring and identifying high-fall-risk patients via sensor-based gait analysis. Using this information, healthcare professionals can intervene earlier. In the end, this leads to a higher well-being for patients and relieves the healthcare system. Be excited about the presentation of our self-designed prototype and web-application.
STaRT – bringing rehabilitation into your living room
Almesberger Marcel, Wiesinger SarahTelerehabilitation can be a new approach to support the therapy of patients with functional and mental disabilities. This topic is nowadays mentioned a lot in the media and is also discussed in politics. The chance of real implementations is getting higher and higher. In this project we want to test an already developed telerehabilitation platform called UMBRELLO. We want to define new use cases for this platform and evaluate these use-cases with test subjects.
KARLI – Kidfriendly Augmented Reality Learning Interface – Learn about the human body by having a look inside!
Michael Andorfer, Mariella Seel
+ Team: Patrick Knogler, Anna-Maria Lienhart, Johannes PanzenboeckPeople are forced to make health-related decisions throughout their whole life – often without even knowing the essentials for dealing with such meaningful topics. We believe that having basic knowledge about the human body and its functions is crucial for maintaining a healthy lifestyle. Therefore, growing health literacy starts at the youngest age – and this is where KARLI comes into play! Developed to suit the requirements of primary school teaching & learning and designed to empower children, we want to equip kids with the most important facts about their body – starting with a deeper look into anatomy by using our AR app for exploring the human heart!
Jetzt anmelden!
Melde dich jetzt kostenlos an, um dir deinen Platz zu sichern!